You can setup Quiddity and Xero integration in Quiddity's web application following the below steps:
1. Log in into Quiddity.
2. Click on the menu icon and 'Setup'.
3. Click on 'Xero' under 'App Connect'.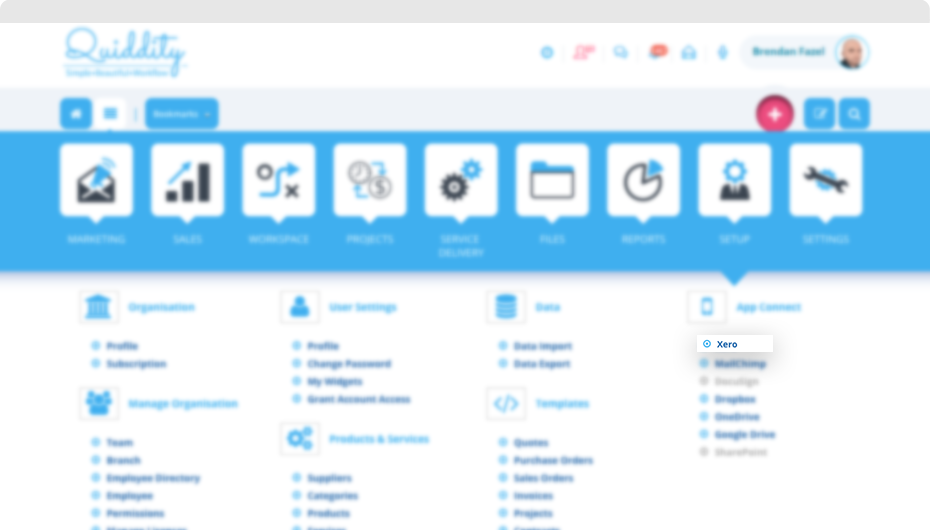 4. This will redirect to Xero Connect page.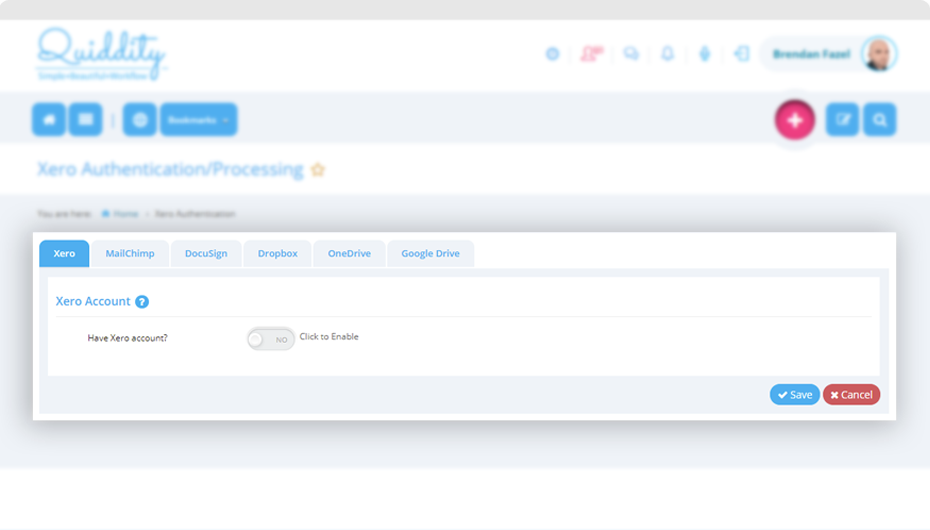 5. Click on 'Have Xero account?' and start the process of Xero Integration.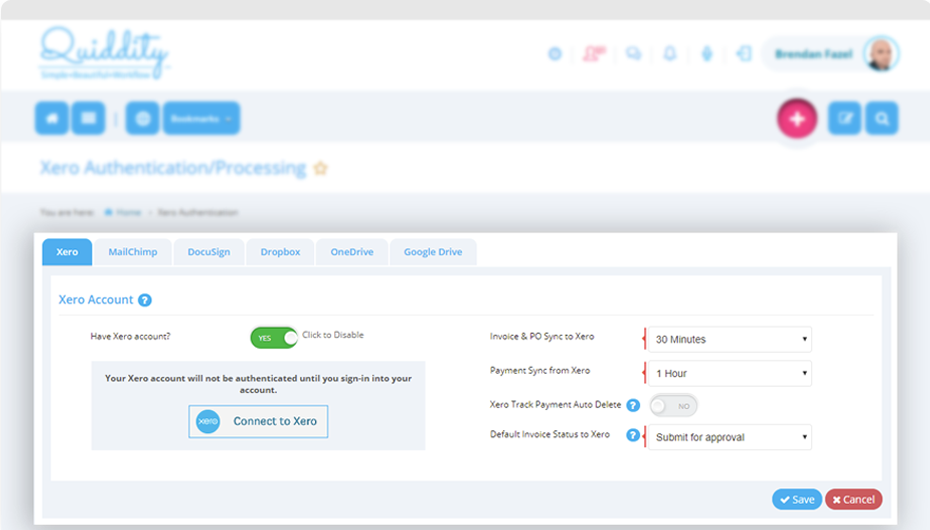 6. Click on 'Connect to Xero', it will redirect to Xero login page. Enter your Xero credentials.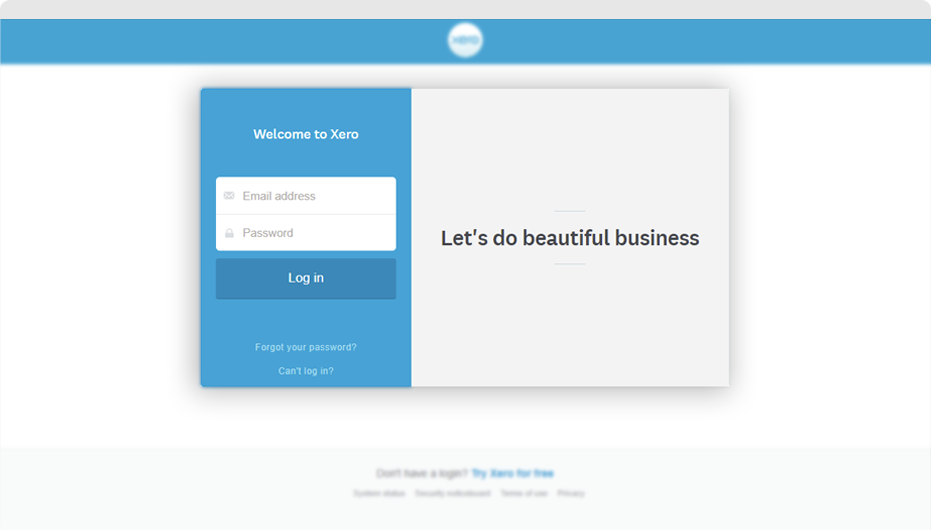 7. Grant the access so Quiddity can access the data of your Xero organisation. Click on "Allow access".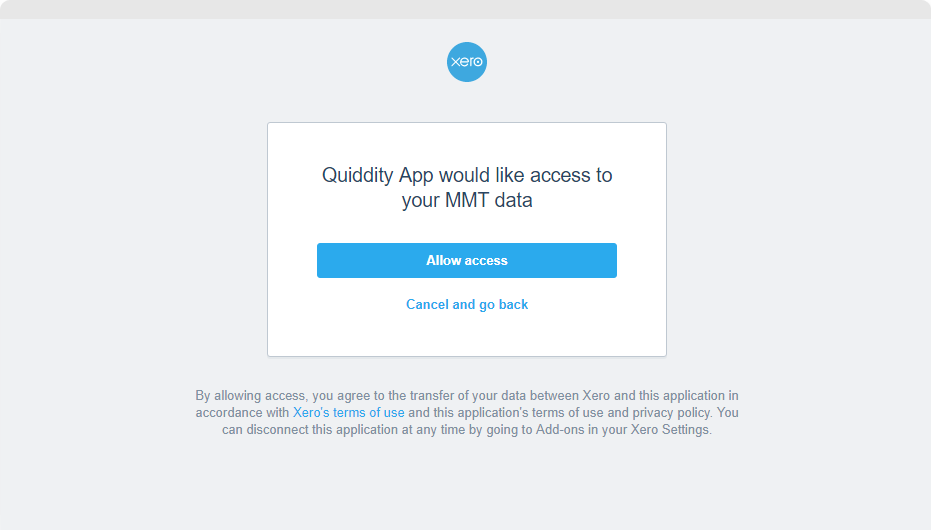 8. This will automatically redirect to Quiddity and your Quiddity organisation has successfully connected to Xero organisation.
9. Quiddity allows you to manage currency at the organisation level and while connecting Quiddity and Xero, if there is a currency mismatch, with Quiddity and Xero currency, it will not connect to Xero organisation and give an error.