With Webforms, you can build a webform to place on your website and have your visitors submit their information in Quiddity contacts or enquiry.
To view your webforms, click on 'Menu -> Setting -> Feature -> Webforms'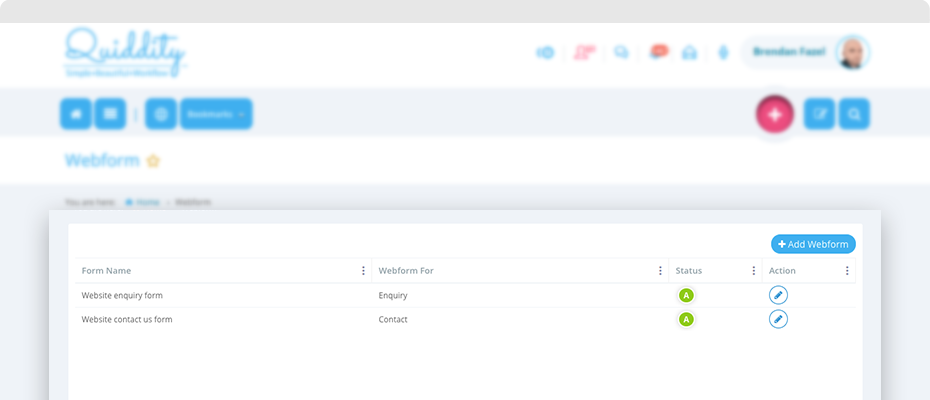 Webform list
Quiddity will display all webforms in reverse chronological order initially, you can change this order ascending or descending on each column.  
Action column has 'Edit' or 'View' button, based on your permission. Clicking on this will take you to edit (or View) page of the webform.
List column 'Status' is clickable. You can change  the status of webform to active or inactive directly from the list by clicking on this column.  
You can click on 'add webform' button to create a new webform.  
Clicking on 3 dots

will show popup, where you can change sorting order, manage (add/remove) columns and can apply filters to columns. You can change the column width by clicking vertical line separator.