You can add Quiddity contact to MailChimp list in three ways.
Add contact while editing a campaign
1. Click on the 'Contact' tab and manage all contacts associated with this campaign using this section. Click on 'Add from Existing' button to add contacts for a campaign.    
2. Select the contacts you want to add to MailChimp list.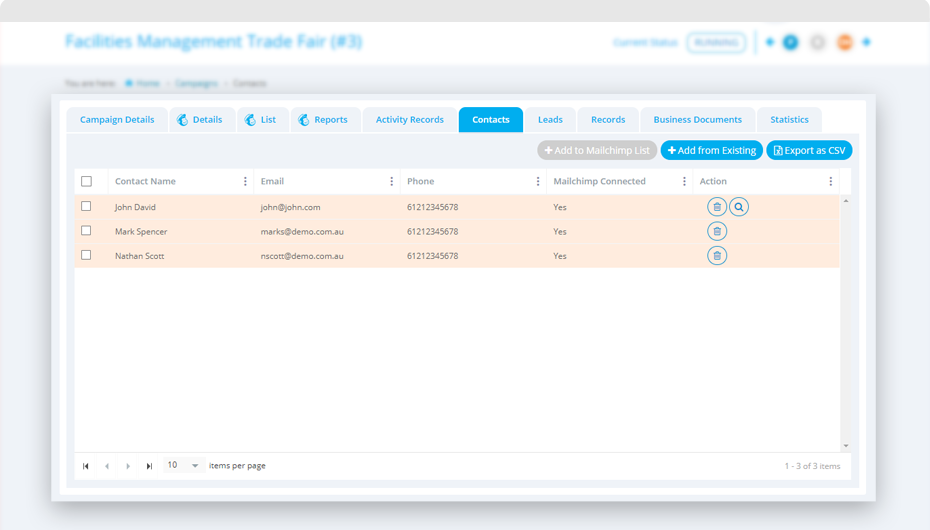 3. Click on 'Add to MailChimp List'
4. Click on 'Add' at the confirmation screen.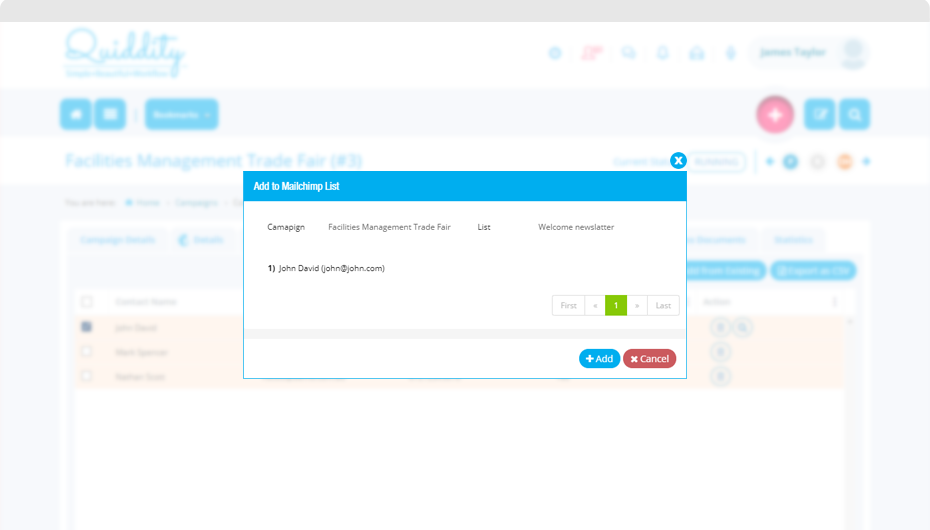 5. Your contacts will be successfully added to the MailChimp list along with its tags.
Add contacts from the contact list
1. Click on 'Menu -> Sales -> Contacts'.  
2. The contact list has multiple options to filter the contacts.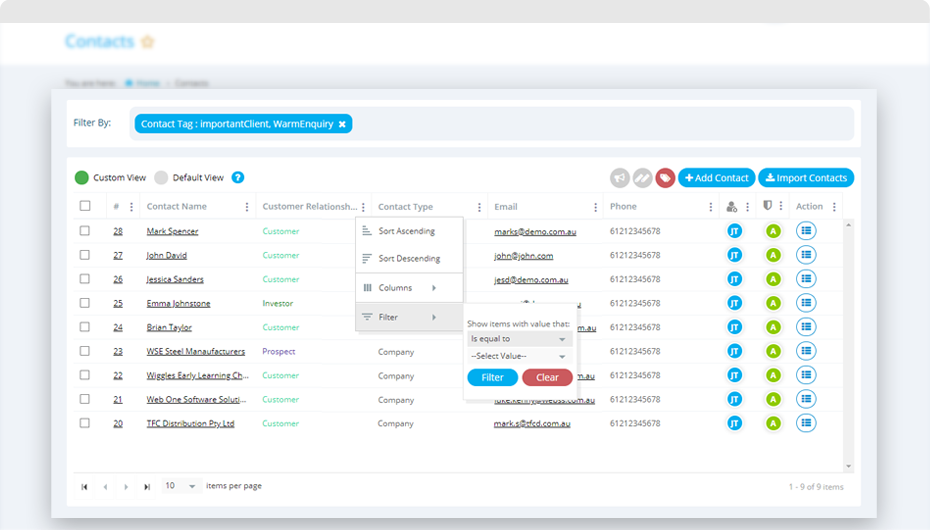 3. Perform the required search for the contacts and select the required contacts.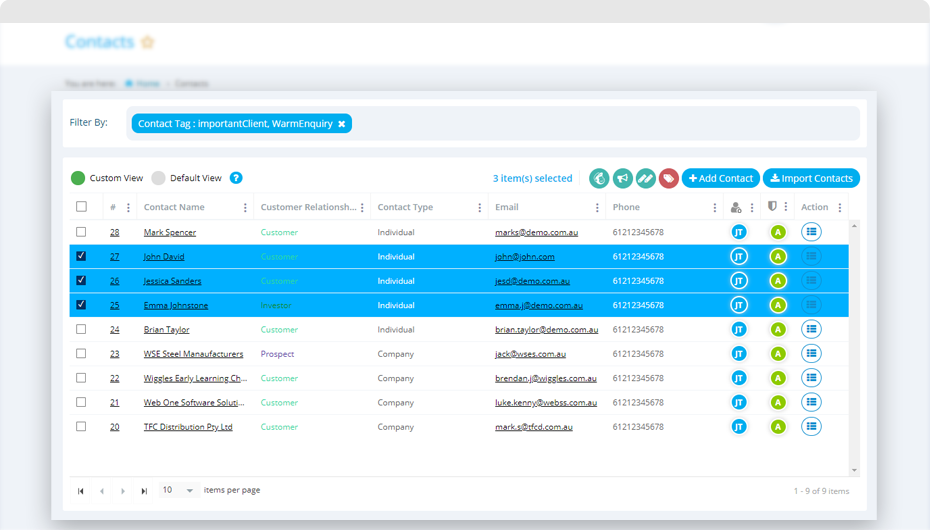 4. After selecting the required contacts, click on 'Add to MailChimp list'
 . This will give the list of all MailChimp list and a simple option to add it to your contacts to the list.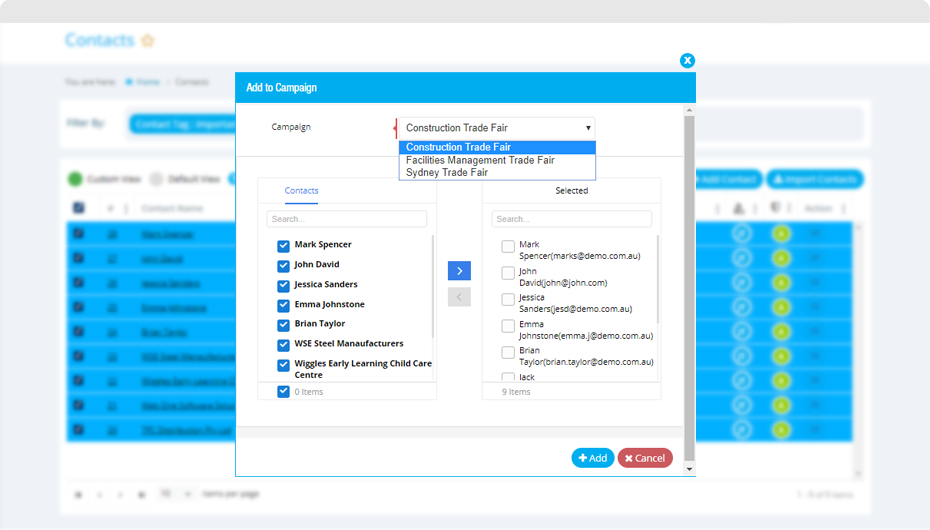 5. Confirm the selected contacts by clicking on 'Add' button and your contacts are added in the selected Campaign.
Add a contact from theMailChimp list
1. Click on 'Menu -> Marketing -> Campaigns -> MailChimp List'.
2. Click on 'Add Contact/Subscriber'.
3. Select the list and add new or existing Quiddity contact to the MailChimp list  seamlessly from Quiddity.