Click on 'Menu -> Marketing -> Campaigns -> MailChimp Campaign' to get the list of all the campaigns which are created in your MailChimp account and view it in Quiddity.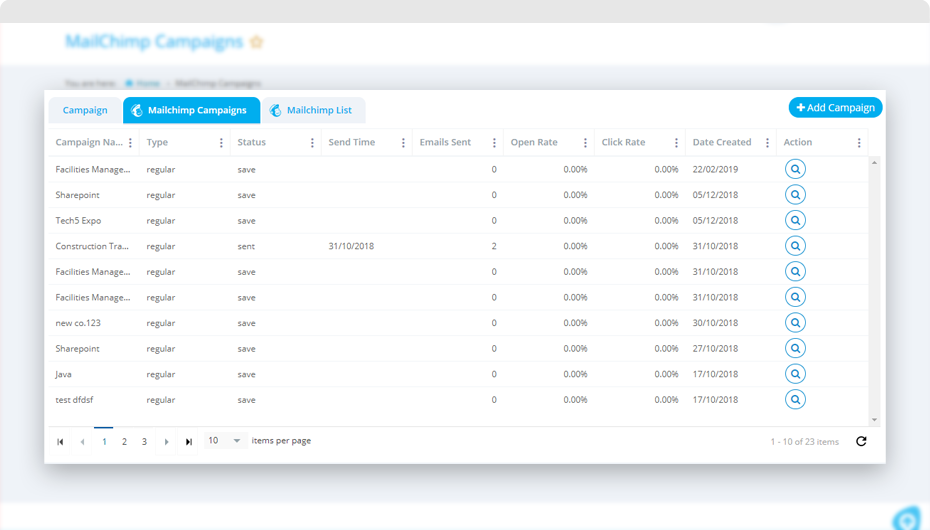 You can click on 'Add Campaign' and create a new campaign in MailChimp.
Note: This campaign will not be associated with any Quiddity campaign as you are creating it directly from the MailChimp's campaign list in Quiddity and not from any existing campaign in Quiddity.
You can view campaign details by clicking on the 'View' button from the action column.