If the Quiddity campaign is associated with the MailChimp campaign, its details can be accessed in below three sections while editing the Quiddity campaign.
Viewing details of the MailChimp Campaign through its list will also have its details in below three sections in Quiddity.
MailChimp Details
This will display campaign details.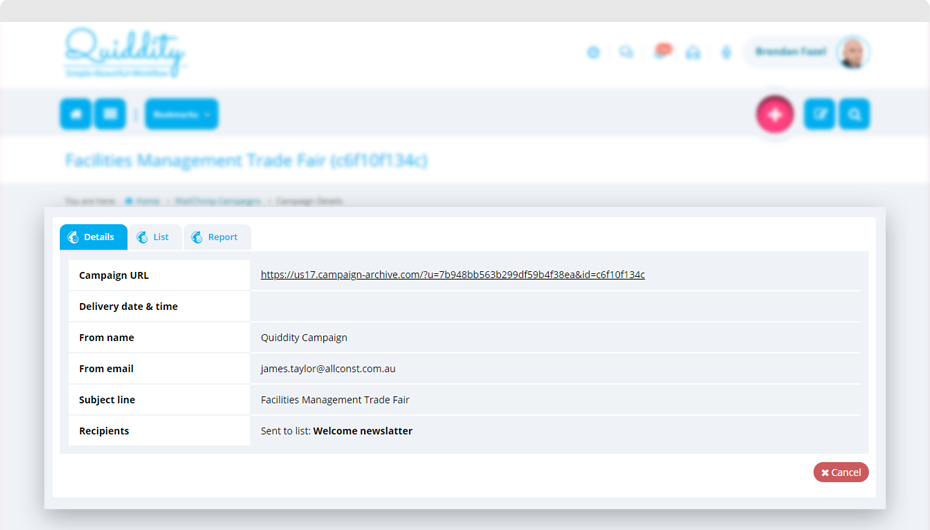 MailChimp List
This will list all information associated with each contact of the list like
Email address
First name
Last name
Tags
Contact Status (subscribed/unsubscribed/pending etc)
Date added
Last changed date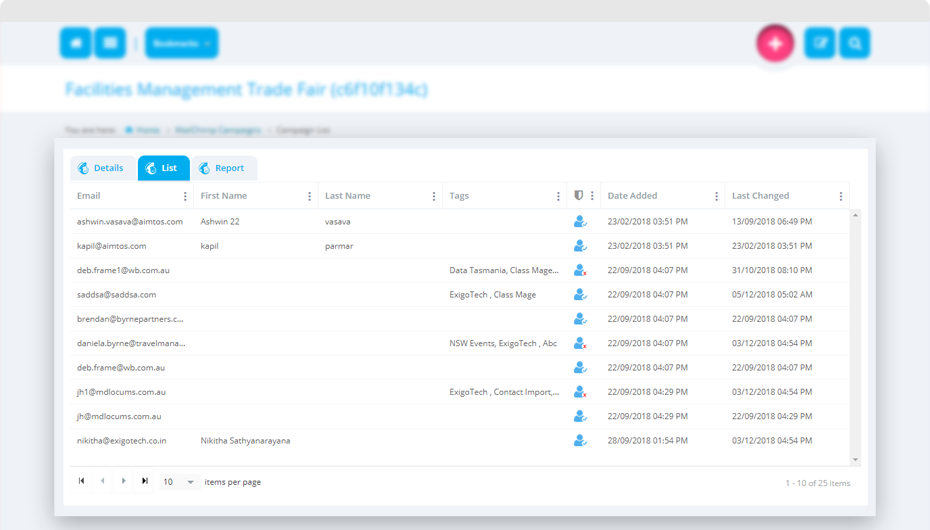 MailChimp Report
You can access the MailChimp campaign report anytime using Quiddity. This tab displays an email campaign report which got executed in MailChimp. You can easily analyse your MailChimp's email campaign status using this report.